Post Date:
March 30, 2022
---
Hermès Birkin Cargo
Joei Huang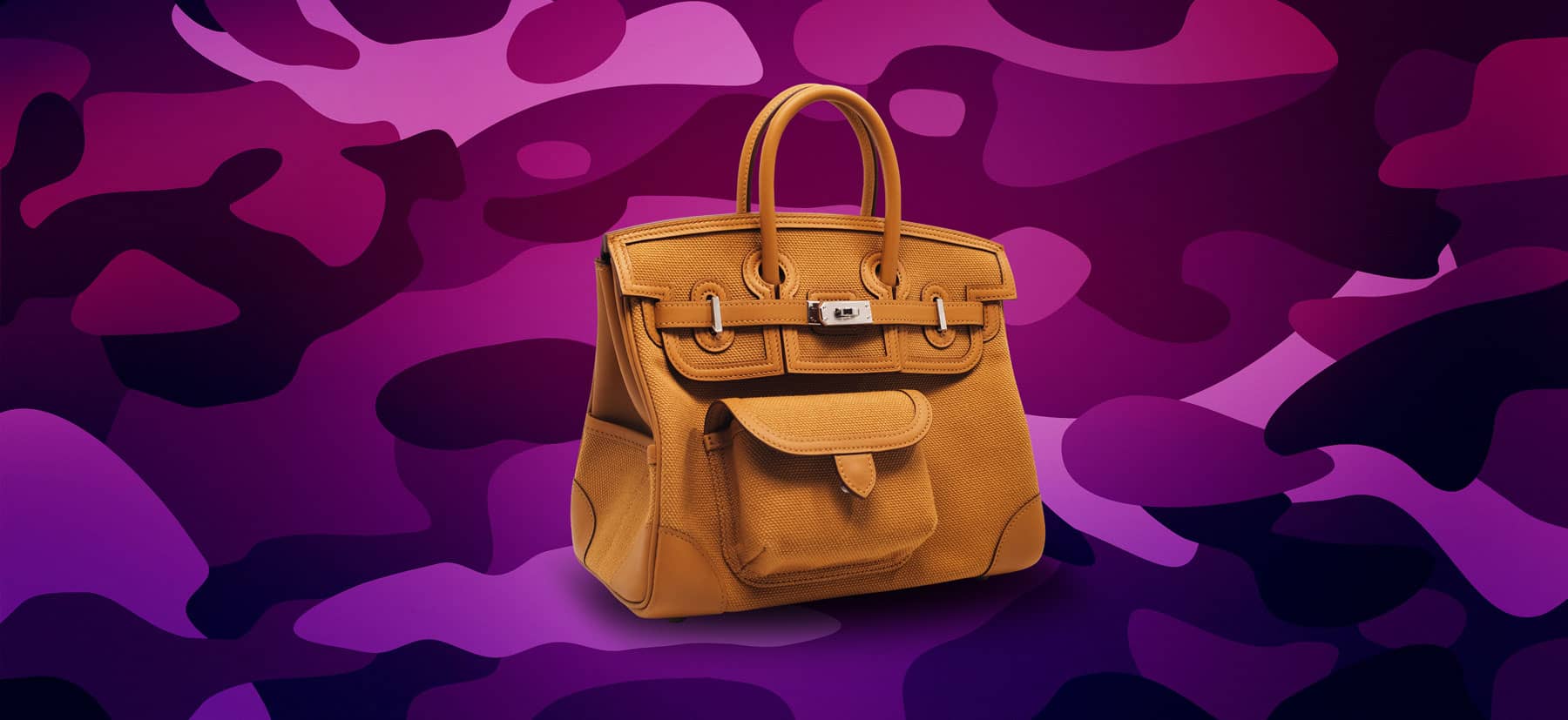 ---
Military chic! This just about sums up the latest Birkin design from Hermès. Think utilitarian, rugged, functional and above all fun.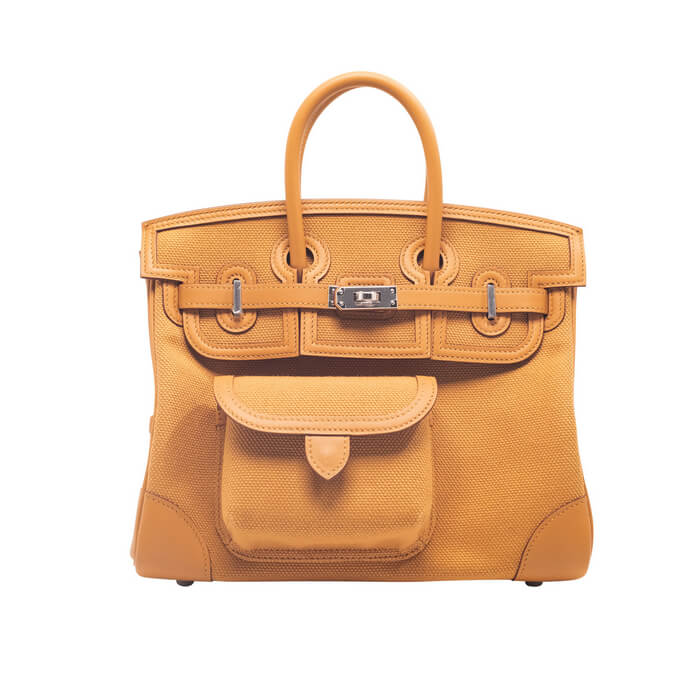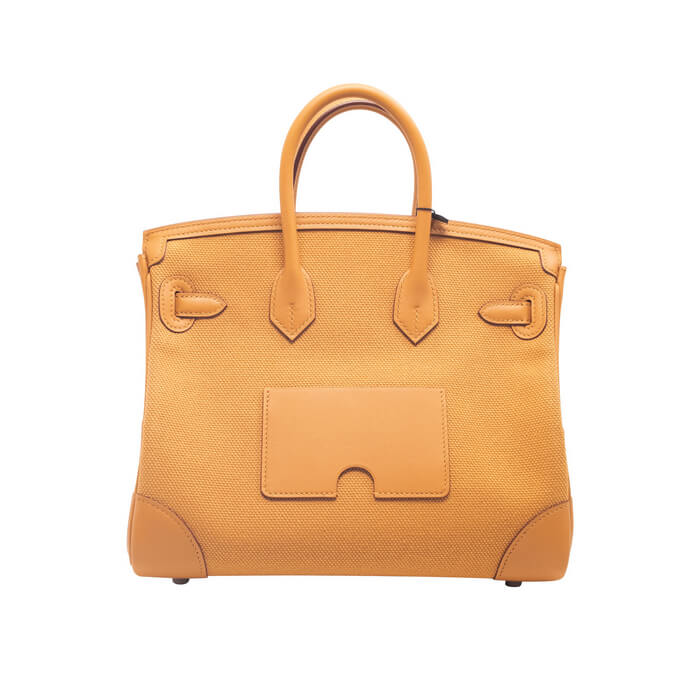 This limited-edition release was first seen on the Hermes runway in 2020. The
Birkin Cargo
comes in a size 25 and 35 or a HAC 40. Regardless of the size, they all come with handy outer pockets in various dimensions. Inspired by military clothing with its multiple pockets, this Birkin Cargo is structured and sturdy. The combination of toile with leather trim gives the Birkin Cargo its distinct military look. Even the current colours of Sesame, Black, Citron and Blue Marine are reminiscent of combat fatigues, although we are sure that fashion aficionados would not let that dictate how it is to be styled.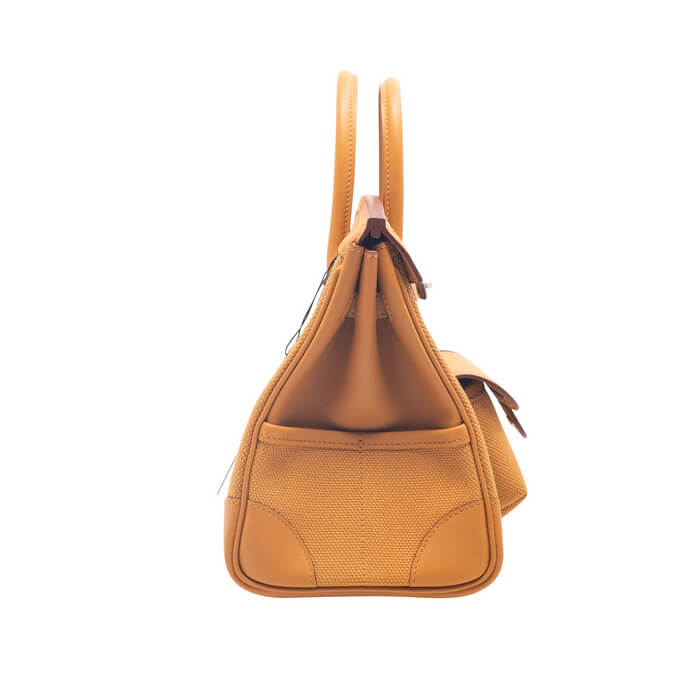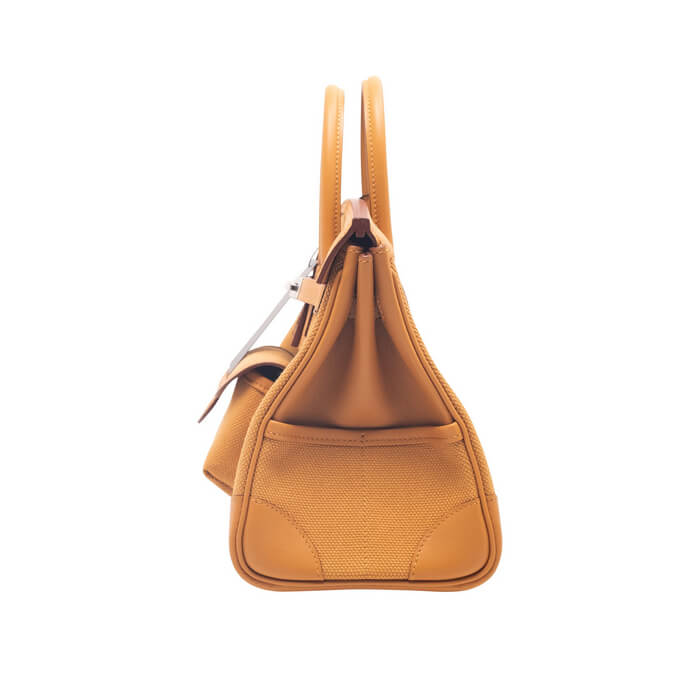 If you like the
Kelly
Lakis with its zippered outer pockets, you will love the Birkin Cargo, as it offers so many more options in terms of storage. Handy outer pockets by the side, a cute pouch on the front and a card holder in the back for the Birkin Cargo 25 and even a detachable cup holder in the bigger size 30. The house of Hermes has a long history of creating bags that combine both form and function. The Birkin Cargo with all its attachments is a dream for today's busy individual who likes everything at his or her fingertips and within easy reach.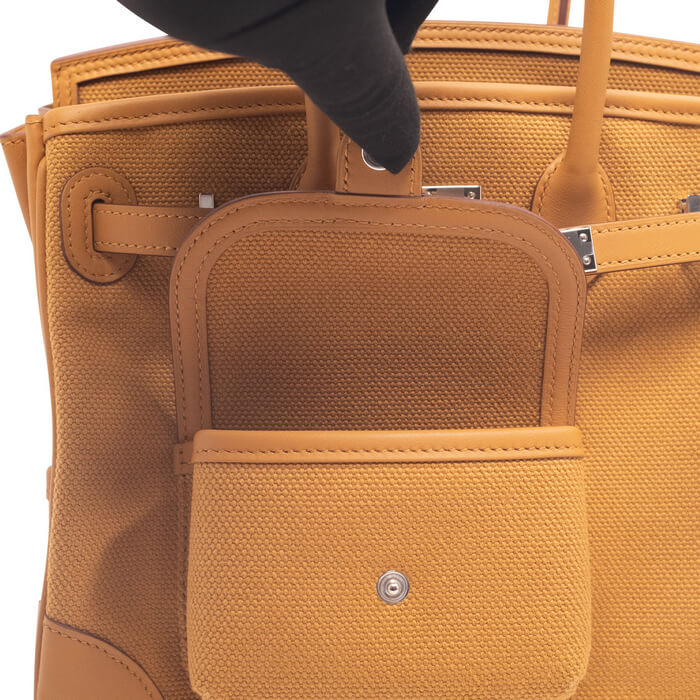 Although the details are creative and innovative, some things never change. It is still the much-coveted iconic Birkin silhouette with rolled leather double handles and top flap held down by sangles. It is still incredibly difficult to find and it is still very much in hot demand.