Post Date:
December 29, 2021
---
Hermès: A Brief History
Joei Huang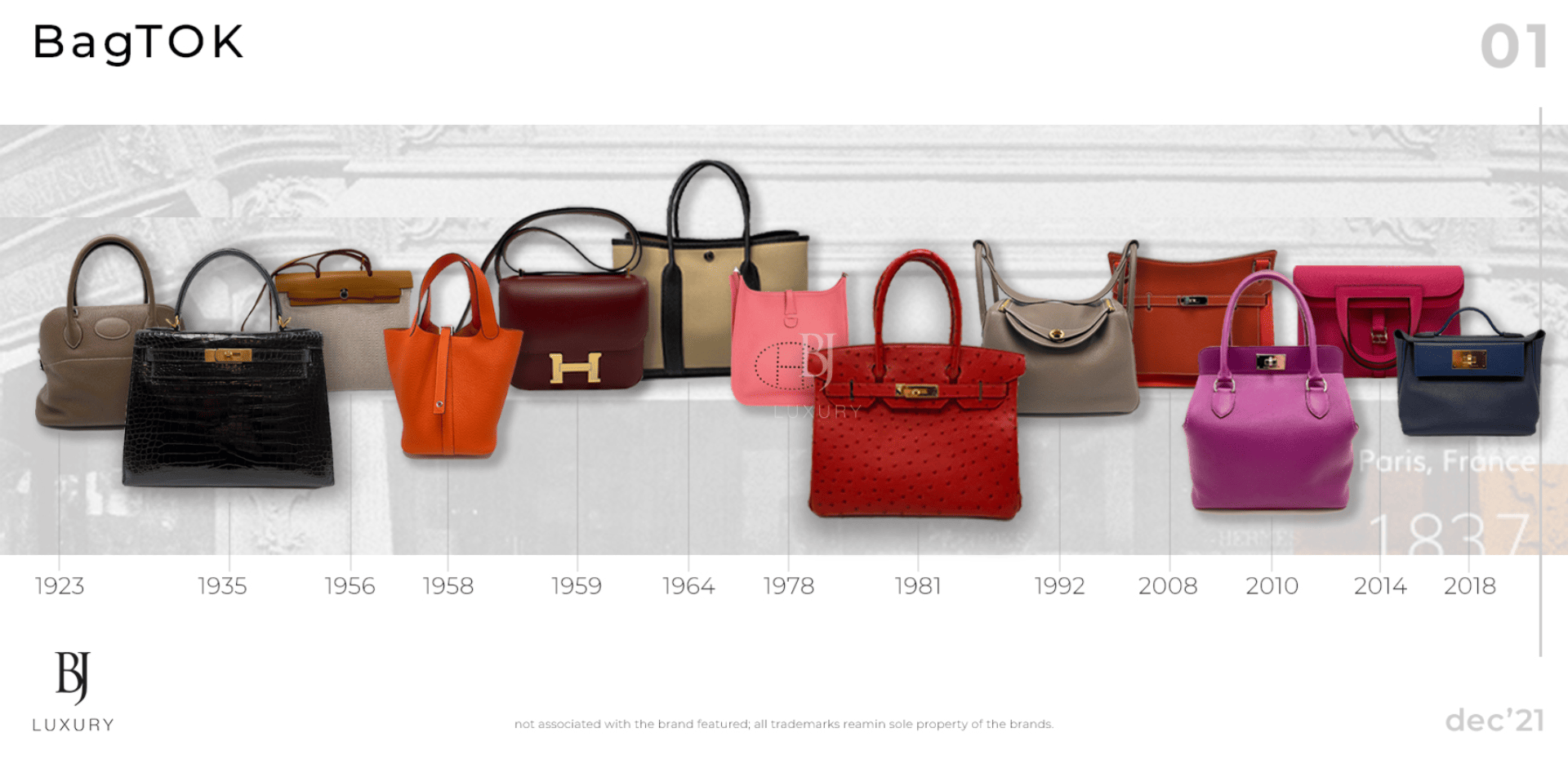 ---
We all have our favourites from Hermès, but have you wondered of its history or the workmanship and story that went behind your masterfully crafted favourites? A family-owned brand for six generations, from its beginnings in fine equestrian leather goods, Hermès is best known today for their handbags and exquisite leather. Hermès is a fashion house that encompasses history and tradition, a label that is an iconic symbol of class worldwide.
It all started out when the wife of Emile-Maurice complained of not being able to find any leather bags to her liking. Then came the firstborns of the ladies handbags line, the Bolide and Haut a Courroies which were redesigned from a large saddle and riding boots bag to the now famously known favourite Birkin.
The history of Hermès in the couture world took off from 1929 when the fashion house debuted a women clothing line in Paris, which included bathing suits, jewellery, accessories, scarfs, and the most iconic handbag Hermes Sac a Depeches. The designs become a favourite amongst the high flyers and celebrities, so much so that the Hermes Sac a Depeches was renamed to the Kelly bag when a photo of Hollywood actress turned Monaco Princess, Grace Kelly, carrying a Hermes Sac a Depeches to cover her pregnant belly, was published on Life Magazine front cover.
How did you find these snippets of information? At BJ Luxury we are here to share interesting facts about our beloved bags. Are there other things you are curious about and would like us to share? Let us know!